Ilham Aliyev and First Lady Mehriban Aliyeva took part in a march commemorating the Great Patriotic War martyrs. / 27 September, 2021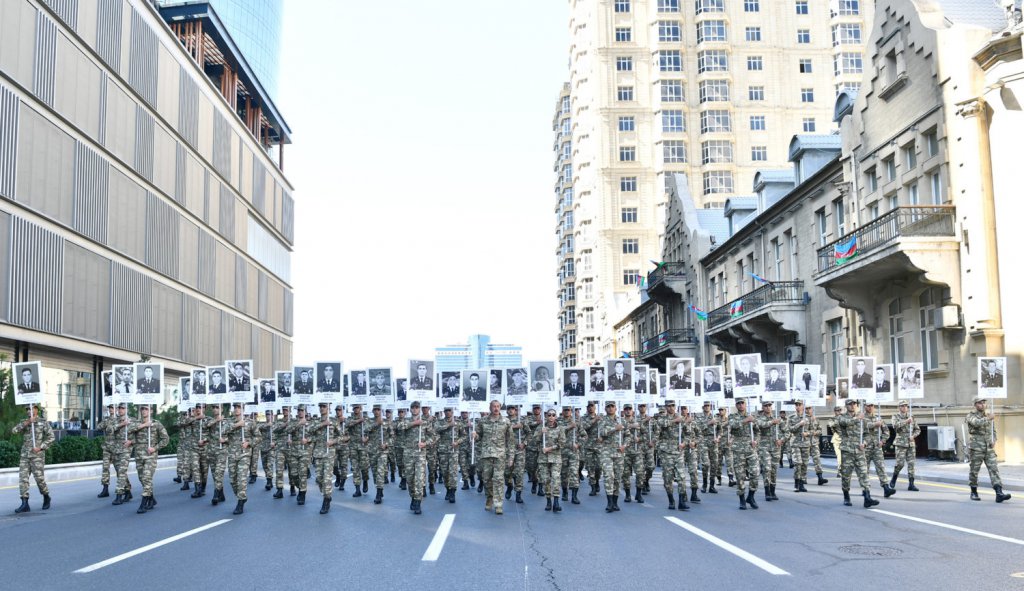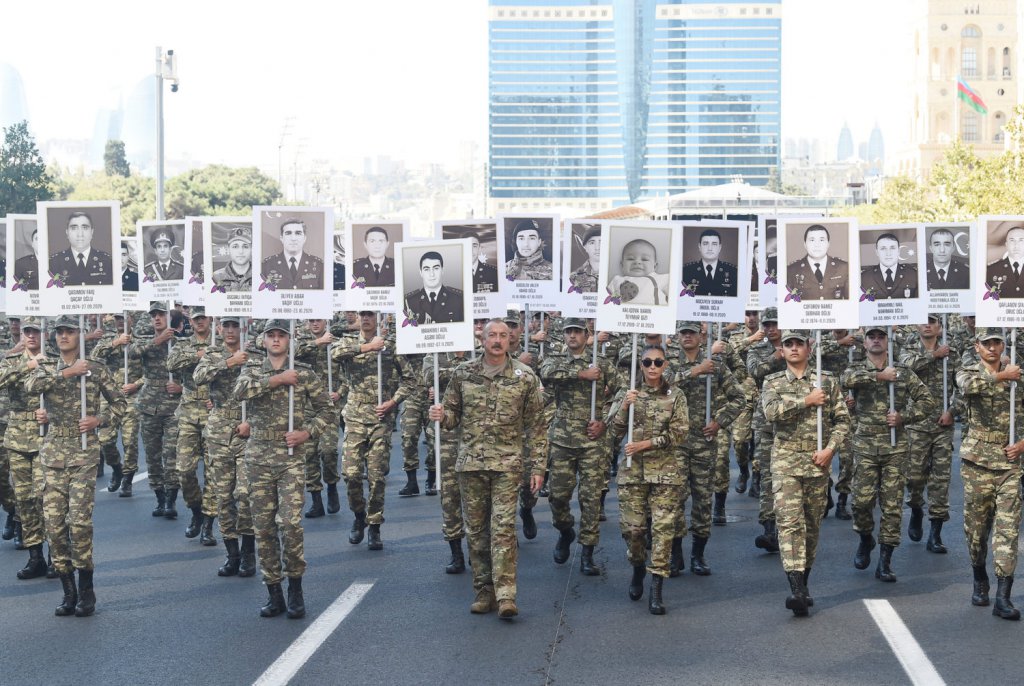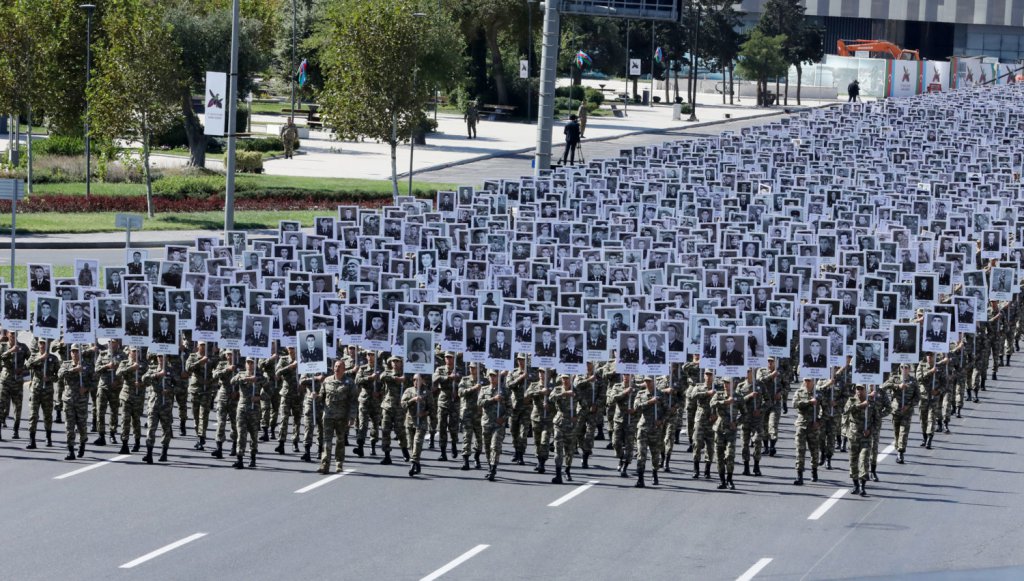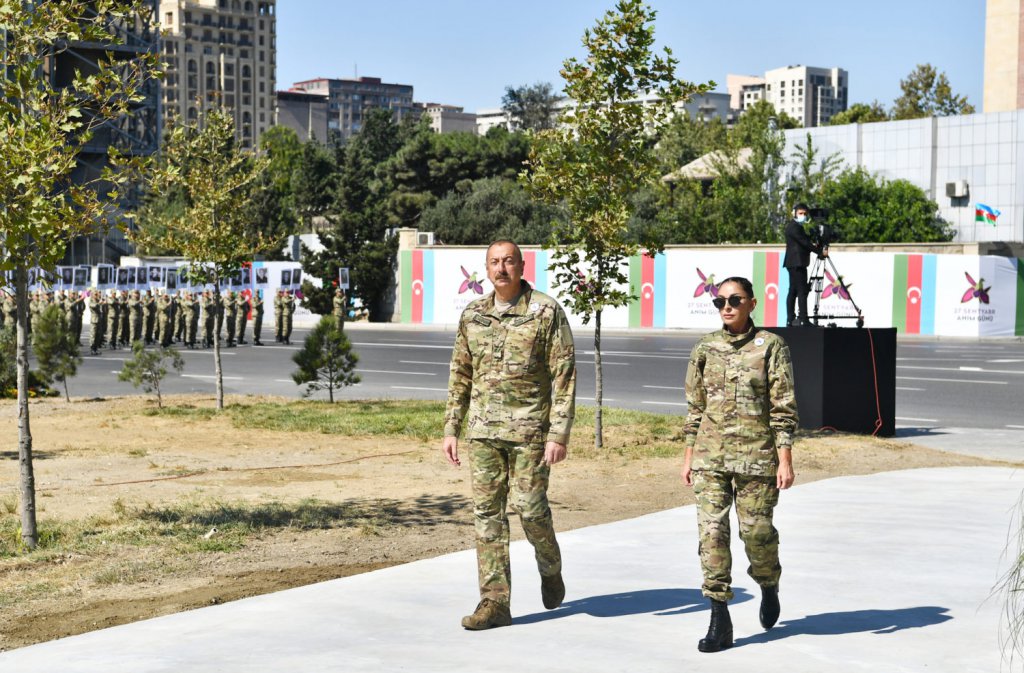 On September 27, Remembrance Day, a march was held in Baku in commemoration of our soldiers and officers died in battles for Azerbaijan's territorial integrity, as well as killed citizens and missing compatriots.
President Ilham Aliyev, Victorious Commander-in-Chief and Mehriban Aliyeva, First Lady of the country took part in the march.
Then the president laid the foundation of the Patriotic War Memorial Complex and Victory Museum.
A minute of silence was observed around the country at 12:00 local time in honor of the martyrs.
Following the groundbreaking ceremony,  Ilham Aliyev, President, Supreme Commander-in-Chief and First Lady Mehriban Aliyeva paid homage to the remembrance of our gallant martyrs on Seaside Boulevard.
The warships lined up in the Caspian Sea's shoreline waters made a continual whistling sound, and volleys of artillery were fired.
President Ilham Aliyev and First Lady Mehriban Aliyeva paid a visit to the Alley of Honors, where there is  a grave of great statesman Heydar Aliyev.