Today in History September 15, 1918 - the day of the liberation of Baku.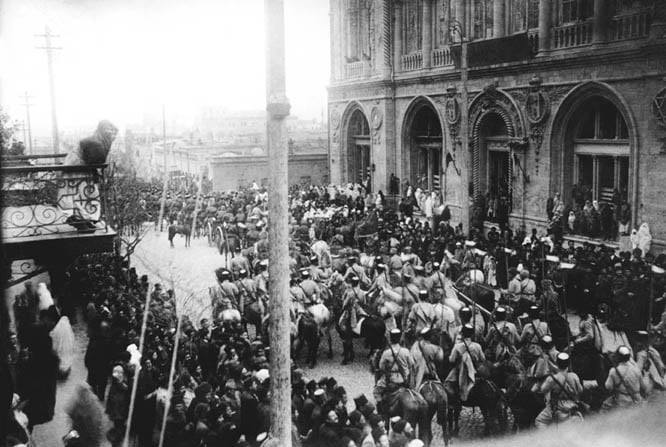 On the night of September 14, the Caucasian Islamic Army successfully completed its tasks during the next offensive on Baku. On the evening of the same day, Densterville's army left Baku on ships and returned to Enzeli. September 15, the battles did not last so long. On the same day, the dictatorship of the Central Caspian was defeated. A brilliant victory ended the two-day operation of the Turkish-Azerbaijani forces to liberate Baku.
On September 16, on the occasion of a brilliant victory, was held a parade of Turkish-Azerbaijani military units. The parade was attended by Nuru Pasha, Khalil Pasha, General Alaga Shikhlinsky, Colonel Khabib-bek Salimov, deputies of the parliament, the government of Azerbaijan, residents of Baku and neighboring villages.